Some preparations of Indian summer vegetables
Apart from the traditional way of cooking the summer vegetables like sabji, thepla, here are a few healthy ways to prepare bottle gourd, tori and tinda, those eternal summer vegetables.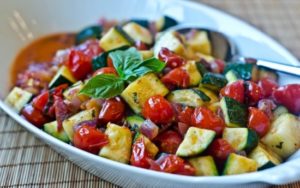 •Make a raita of this, seasoned with cumin, mint leaves and mustard powder.
•Boil bottle gourd, carrots, tomatoes and a handful of moong or masoor dal. Liquidise it and make a delicious chilled soup.
•Oven-grill tori , dudhi with Italian herbs, olive oil and garlic, and serve on bruschetta (French bread toast).
•Stir-fry sliced tori, dudhi sliced red and yellow peppers and onions in extra virgin olive oil. Add some bacon or ham if you want a non-vegetarian variation.
•For a typically Mediterranean dish, scrape and slice the tori; sauté in a frying pan with little butter and fresh dill (sowa greens).
•Use it in grated form as stuffing for omelette/ pudla along with onions and capsicum.
•Cook tinda or any other gourd with a mild onion-garlic-ginger gravy; add a little milk along with water and simmer till done.
•Pan-cook whole tindas, chopped dudhi, turai with browned onion, garlic, tomatoes and a little schezwan sauce sauce to accompany a roast.
•Stir fry these veg with Chinese herbs — chopped spring onion, ginger-garlic, celery, green chillies and soya bean sauce.
NJOY…….eating these summer veges with a TWIST