Watermelon (White portion -peel) Idli
A fruit which is the best for the ecosystem, its each and every part is useful, the fruit itself pink portion, seeds and yes the rind i.e the white portion. After trying my hands on dosa, I tried idlis, they were also super soft and tasty.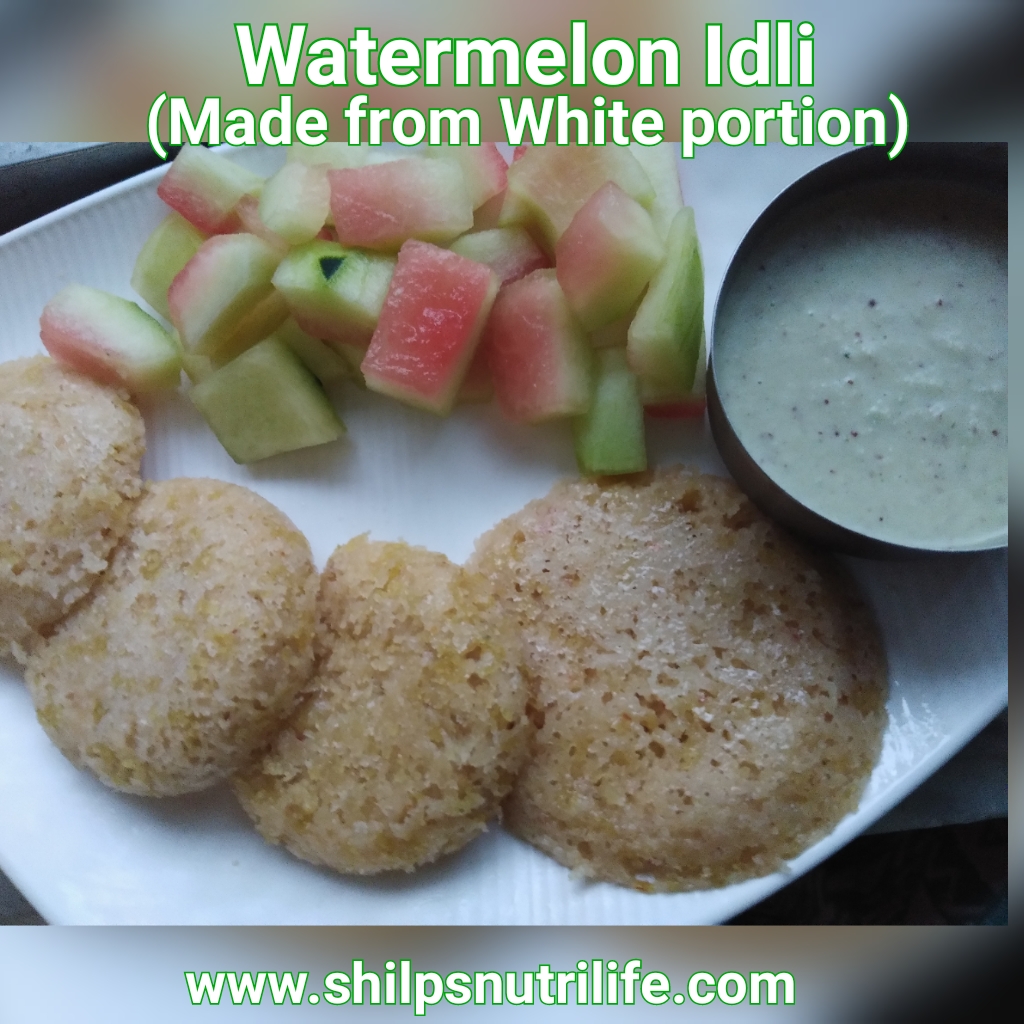 Ingredients:
Rice – 1 cup
Melon pieces(white rind portion alone) – 1 cup
Whole Red chillies, coriander seeds, cumin seed
finely chopped onion-1 med, green chilli-2-3, coriander and curry leaves
Salt – for taste
Fruit Salt eno – 1tbsp
Method:
Soak rice in water for two hours.
Puree the white portion of the watermelon.
Grind the soaked rice and melon puree together into a smooth batter. You can also add onions, red chillies, green chillies, curry leaves, coriander seeds, cumin seeds while grinding.
Add salt and eno to the batter and mix well. No need to ferment the batter. Keep this aside for about 15 minutes so that all the flavours blend well.
Grease the idli moulds, pour the batter in the moulds and steam the idlis in a pressure cooker or steamer.
Steam for 10-12 mins or until the idlis are done.
Serve the steaming hot idlis with coconut chutney and sambar.