RAGI (FINGER MILLET) DRYFRUIT LADOO
Ragi (finger millet) dryfruit Ladoo is a healthy mid meal options, especially during lactation, #galactogogues (foods that increase milk production) ie dryfruits and gaund.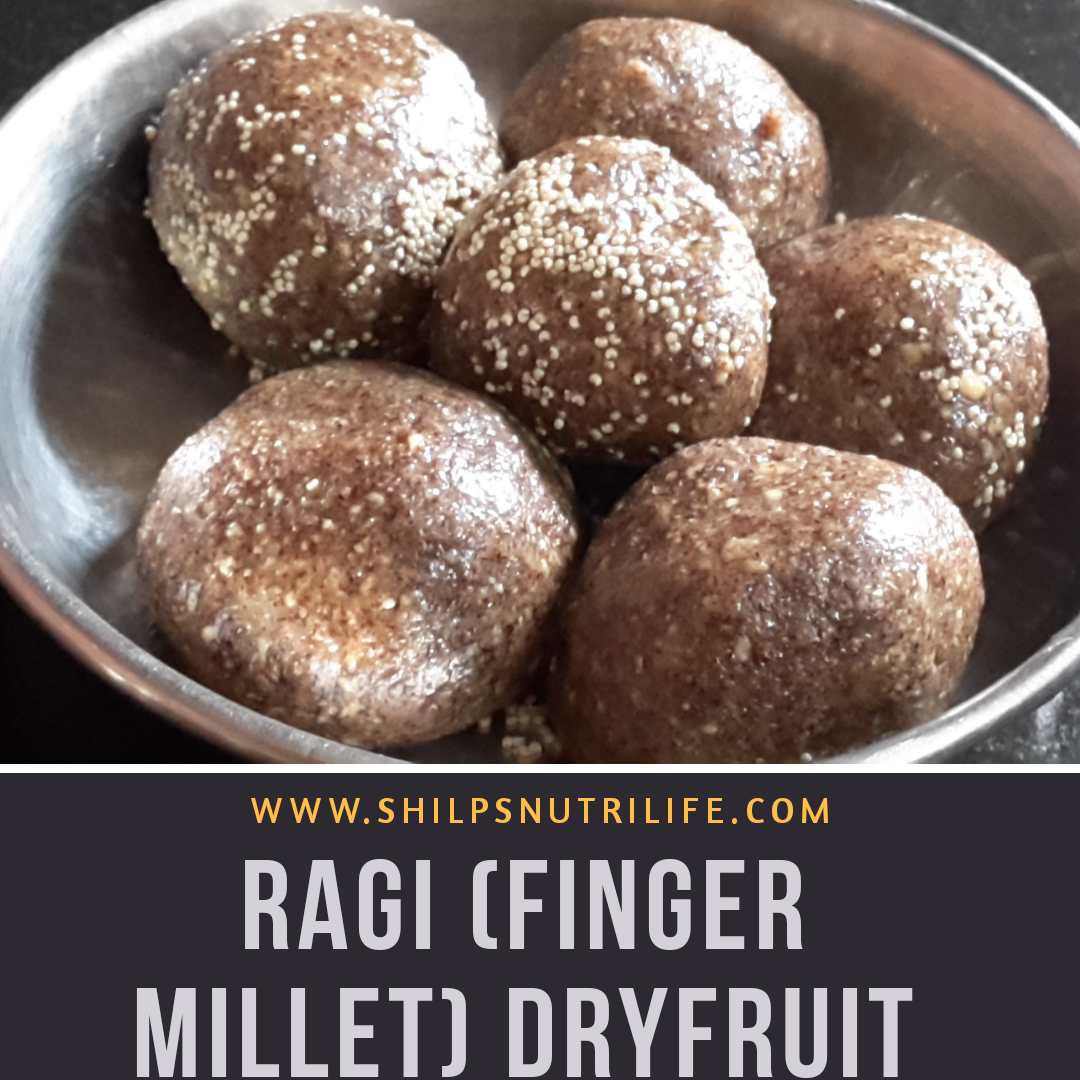 Also this recipe is a rich source of protein, calcium and iron.
This recipe can go with a wide range of population like kids, teens, pregnancy, lactation, fitness freak and elderly.
Also someone who has pains like knee pain, back pain can improve on their calcium and iron scores.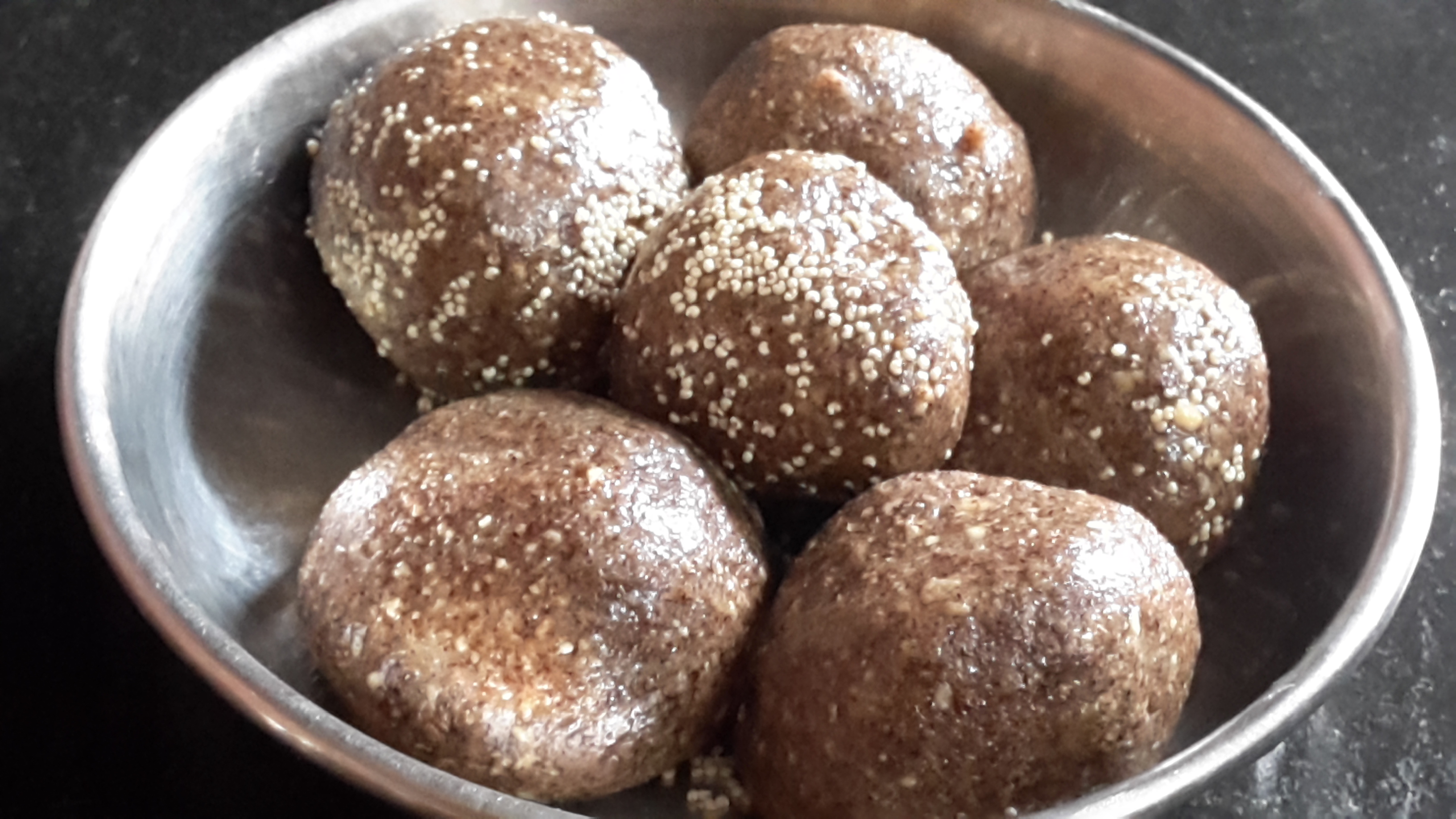 Ingredients
1.5cup RAGI FLOUR
1.5cup DRYFRUIT POWDER
1.50 cup JAGGERY
0.50 cup GAUND (EDIBLE GUM)
0.25 cup GHEE to fry gaund
0.50 cup SESAME SEEDS
0.50 cup MILK
Method
In a pan add ragi flour and dry roast on a medium flame until the raw smell goes off (it takes about 8 – 10 minutes). Transfer it to a wide bowl and allow it to cool.
In the same pan add sesame seeds and roast until it starts to pop or the color changes to golden brown. Transfer it to a wide bowl and allow it to cool.
In a Kadai take little ghee to fry gaund, once they pop up remove, cool and powder it.
In a blender add dryfruit powder,roasted ragi flour, roasted sesame seeds, powdered gains, grated jaggery and grind it to a fine powder.
Add warm milk and shape them into small balls and serve or store it in an airtight container.