JANAMASHTAMI PRASADI / PANJIRI
What better way to celebrate Kanha's birthday than treating Him as well as your dear ones with His favourite sweets…one of them is panjiri, also it is one of the samagris prepared inorder to feed Yashoda Maiya , for her health…as we do in our house hold for the lady who delivers.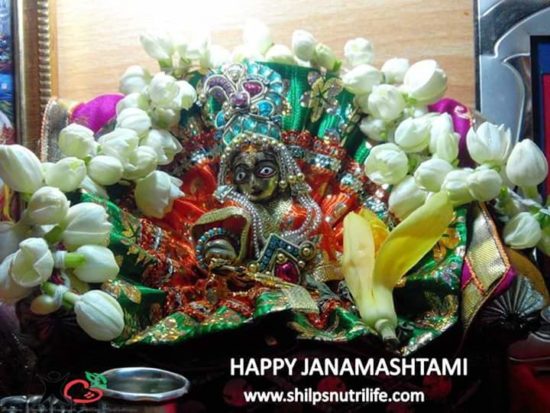 Coriander Powder Panjiri the most common made in almost every mandir n household on this occasion of Janamashtami.
Ingredients:
1 cup. Coriander seed powder / Dhaniya powder.
4 Tbs. Ghee.
1/2 cup powder sugar
1/4 cup chopped Almonds.
1/4 cup Makhana.
1/4 cup edible gum / gund optional
Preparation Method:
Heat Ghee in a kadhai, fry Almonds take out when done. Now fry Makhana take out when done. Add Dhaniya powder and fry / roast till raw smells gone, please do it carefully so that it does not get burnt. Now allow it to cool. Add the roasted Almond, Makhana and the powdered sugar . Mix well. Store in air tight container.
In addition to this if you like , you can also fry the edible gum and add to the Panjiri.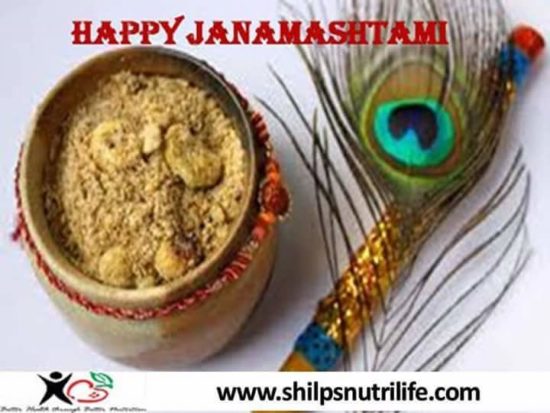 Note: This dish can be prepared without Lotus seeds(makhana). Then keep the quantity of sugar equivalent to Coriander powder.
🏵Health benefits of panjiri :- good source of proteins, carbs, essential fatty acid.
🏵Corriander seeds are excellent source of minerals like iron, copper, calcium, potassium, manganese, zinc and magnesium.
🏵Copper is required in the production of red blood cells.
🏵Iron is essential for cell metabolism and red blood cell formation.
🏵Zinc is a co-factor in many enzymes that regulate growth and development, sperm generation, digestion and nucleic acid synthesis.
🏵Potassium is an important component of cell and body fluids that helps controlling heart rate and blood pressure.
🏵They are also a good source of dietary fiber and rich in phytonutrients and flavonoids.
So what are you waiting for go ahead and enjoy Janmashtami with this wonderful Prasad.
HAPPY JANAMASHTAMI