WorldHeart♥️Day 29th sept Special
JAVAS LEHSUN CHUTNEY (Alsi garlic chutney)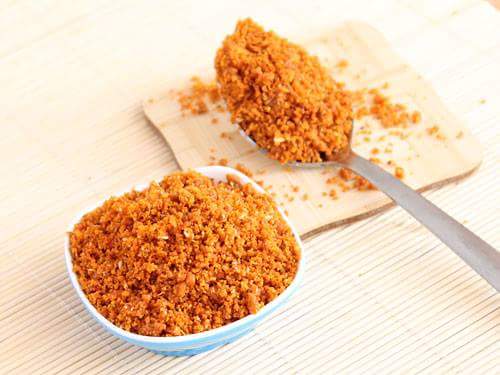 A decent combination, this is great for cardiac types….Flax(omega 3), Garlic (flavonoids and sulfur-containing Allicin), Capsaicin(from chillies)…..helps reduce cholesterol provides heart♥️ friendly omega 3. FLAX SEED chutney
♥️Grind together 250 gms roasted flax seeds, a big palmful of dried red chillies, and 1-2 whole garlic (the whole thing). Add salt to taste. Enjoy on toast, curd rice, boiled veggies, dal-rice, bhakri, idli, dosa what else
♥️Also one can add a little roasted channa dal, udid dal, coriander seeds, cumin seeds, dry coconut (copra), hing, salt n tamarind.
♥️For those who are anti-garlic, a ground mixture of dried kadhipatta leaves, dried mint leaves, flax seeds and dried red chillies is also very tasty.
♥️Make a delcious mixture of juice of a few lemons, salt, red chilly powder, fenugreek powder(methi), haldi (turmeric), and add in ground flax seeds chutney, or just plain ground seeds. This makes a delicious sandwhich spread.
Go ahead and spice up your diet with this chutney.
#shilpsnutrilife #eathealthy #exercise #garlic #flaxseeds #Alsi #hearthealthy