Carrot🥕 Halwa with a low cal twist
So the season of bright red carrots is in, reminding you of gajjar ka halwa right.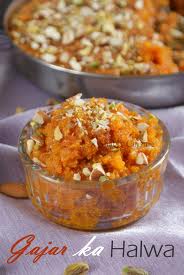 Many of my clients ask me if they can have carrot halwa n here it is.Carrots brims with beta carotene, which the body converts to Vitamin 🅰️
Raw carrots are an excellent source of Vitamin A and potassium; they contain Vitamin C, Vitamin B6, thiamine, folic acid, and magnesium. Whereas, cooked carrots contain four times the recommended daily intake of Vitamin A in the form of protective beta carotene which helps you to see in dim light.
Can you believe it? Halwa for less calories? Regular halwa is usually made with lot of ghee, butter, milk cream which makes the fat and calories shoot up, following modification will help you to reduce the calories and you'll get taste that doesn't show on your waist!
MODIFICATIONS:
•Instead of using cream, whole milk, and evaporated milk, use low fat or tonned or double tonned milk.
•Reduce use of ghee n increase use of milk to maintain the softness
•Add a few raisins so that addition of sugar can be reduced.
•Vit A being a fat soluble vitamin requires some fat for absorption….so a little ghee in halwa will enhance Vit A absorption.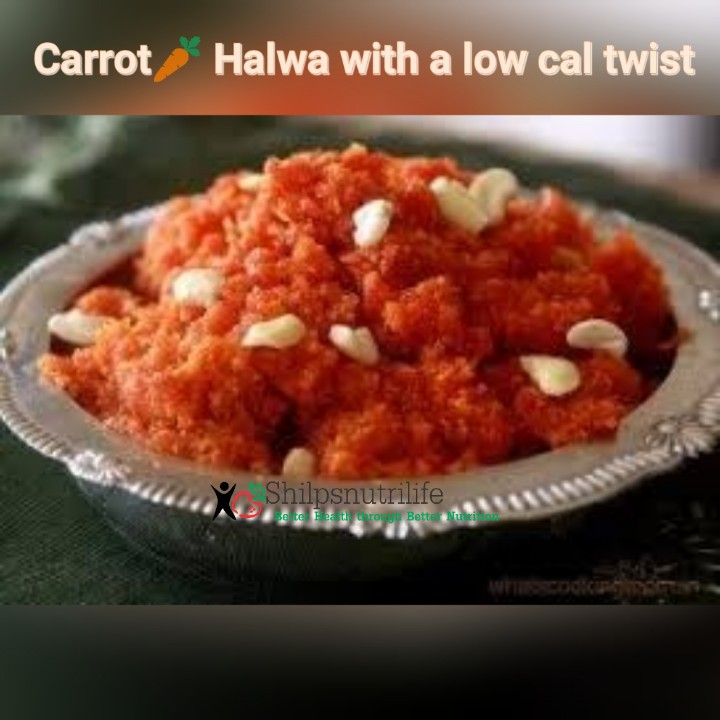 Apart from Vit A from carrot, Milk adds some Calcium and Protein to this dish. Raisins are known to be an antioxidant rich fruit. A little dry fruits will add to proteins n healthy fats in the recipe.
You can have carrot halwa especially in the earlier part of the day a good option is for breakfast……
So go ahead n stock up ur VIT A ……NJOY GAJJAR KA HALWA n most important is not to miss EXERCISE on that day.