Carrot (Gajar)🥕 Beet 🍑Kanji
Carrot or gajar kanji is a traditional punjabi fermented drink that is made in the winters, adding beetroot gives it rich dark purple color.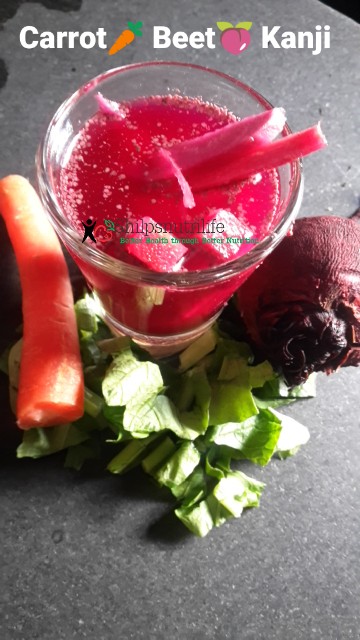 The kanji is made with simple ingredients – carrots, mustard powder, red chilli powder and black salt along with water.
The mustard, carrot, beet added to the kanji helps in keeping the body warm in the chilly winters, you can also add some turnips to the kanji. These root vegetable promotes heat in the digestive process.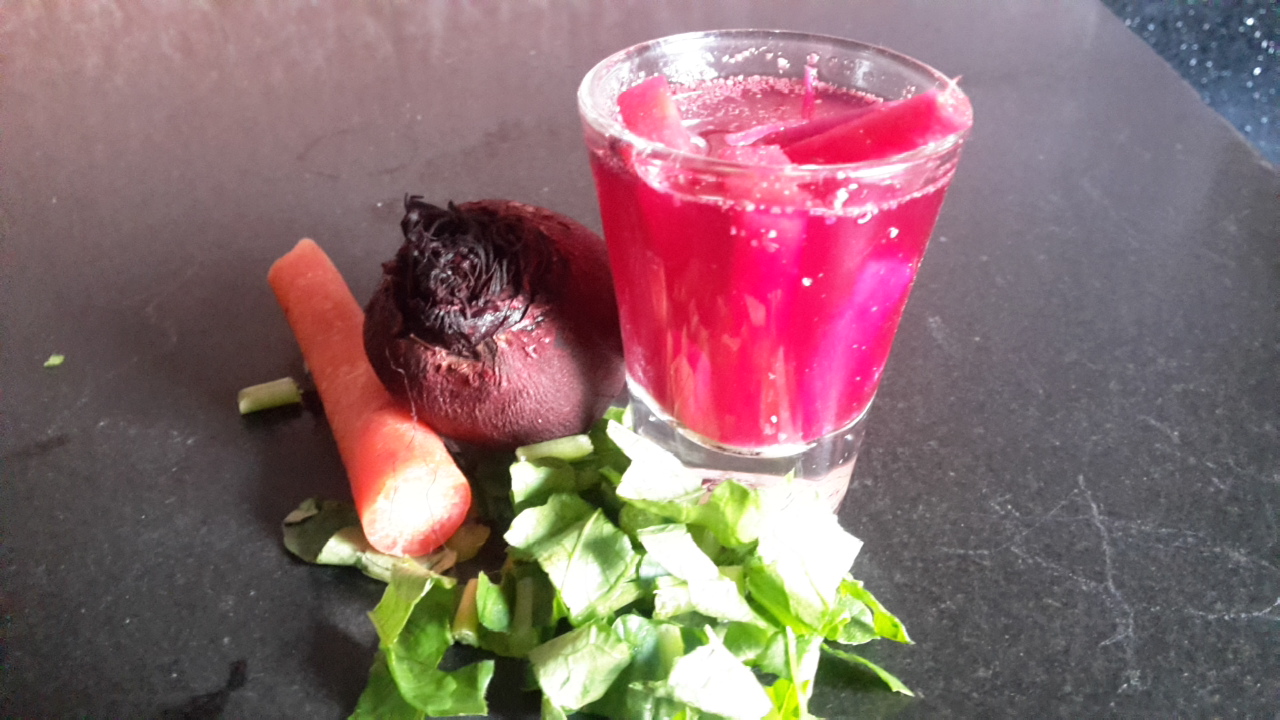 The whole drink is kept in the sun & allowed to ferment in glass jars or ceramic jars for 3-5 days.
The kanji drink is had as an appetizer. it has a sour, spicy & pungent taste. kanji is also a probiotic drink and extremely good for the gut. Enhances your immune system.
Carrot beet kanji or gajar kanji recipe
Ingredients –
5-6 medium sized carrots (gajar)
2 small beetroots
8 cups water, approx 2 litres of water – boiled and filtered or purified
1 or 1.5 teaspoon red chili powder
3 tablespoon mustard powder (dry grind 2 or 2.5 tablespoon mustard seeds)
black salt as required
Method
Rinse and then peel the carrots and beetroots. Chop into long pieces.
mix all the ingredients in a glass or ceramic jars.
Cover with a lid or muslin cloth and keep the jars in the sun for 3-4 days.
Stir with a wooden spoon everyday before keeping the jars back in the sun.
When the kanji tastes sour, it means the drink is fermented.
Serve carrot kanji straightway or refrigerate.