SPROUTED BAJRA KHICHDI
Enjoy this steaming hot khichdi in such a chilly weather. Even I tried this for first time.
High fibre content helps in weight loss, controlling cholesterol, triglyceride.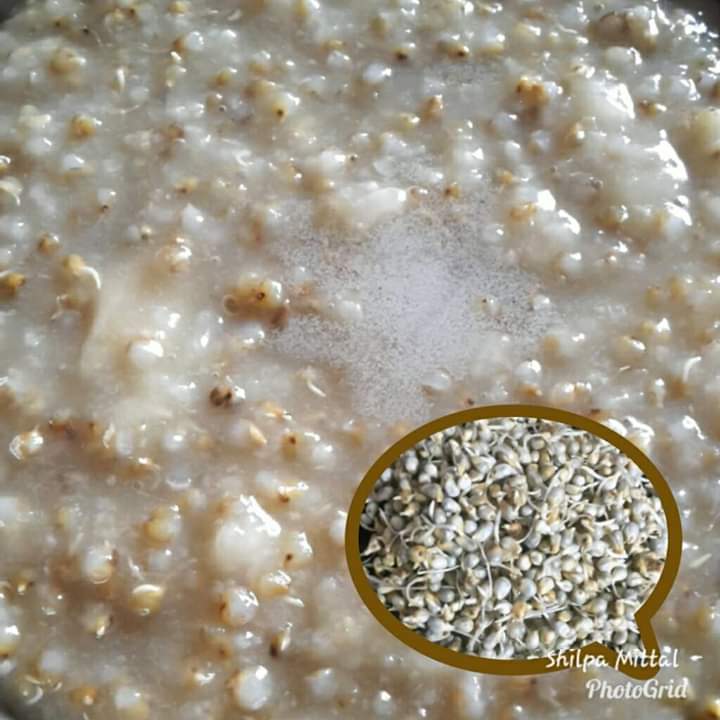 This khichdi is an easy recipe. It is a one-dish meal. Whole bajra sprouts are used to make this khichadi. Millet and lentils (moong dal) is a very healthy combination of good quality proteins and iron.
INGREDIENTS
Black millet (bajra) Sprouts 1/3 cup
Split green gram skinless (dhuli moong dal) 3 tablespoons
Rice-2tbsp
Salt to taste
Oil 1tsp
Cumin seeds 1 teaspoon
Asafoetida 1/2 teaspoon
METHOD
Soak bajra for 6-8hrs drain the water and leave it to sprout for 1-2days.
Roast it on slow flame for 5-7 mins.
Combine the bajra sprouts with moong dal and rice, add salt and two and a half cups of water in a pressure cooker and cook under pressure for three to four whistles or 1 whistle and leave it on slow flame for 10-12 minutes. Heat oil in a pan. Add cumin seeds and asafoetida. When the seeds change colour pour it over the cooked bajra khichdi and mix well. Serve hot with kadhi.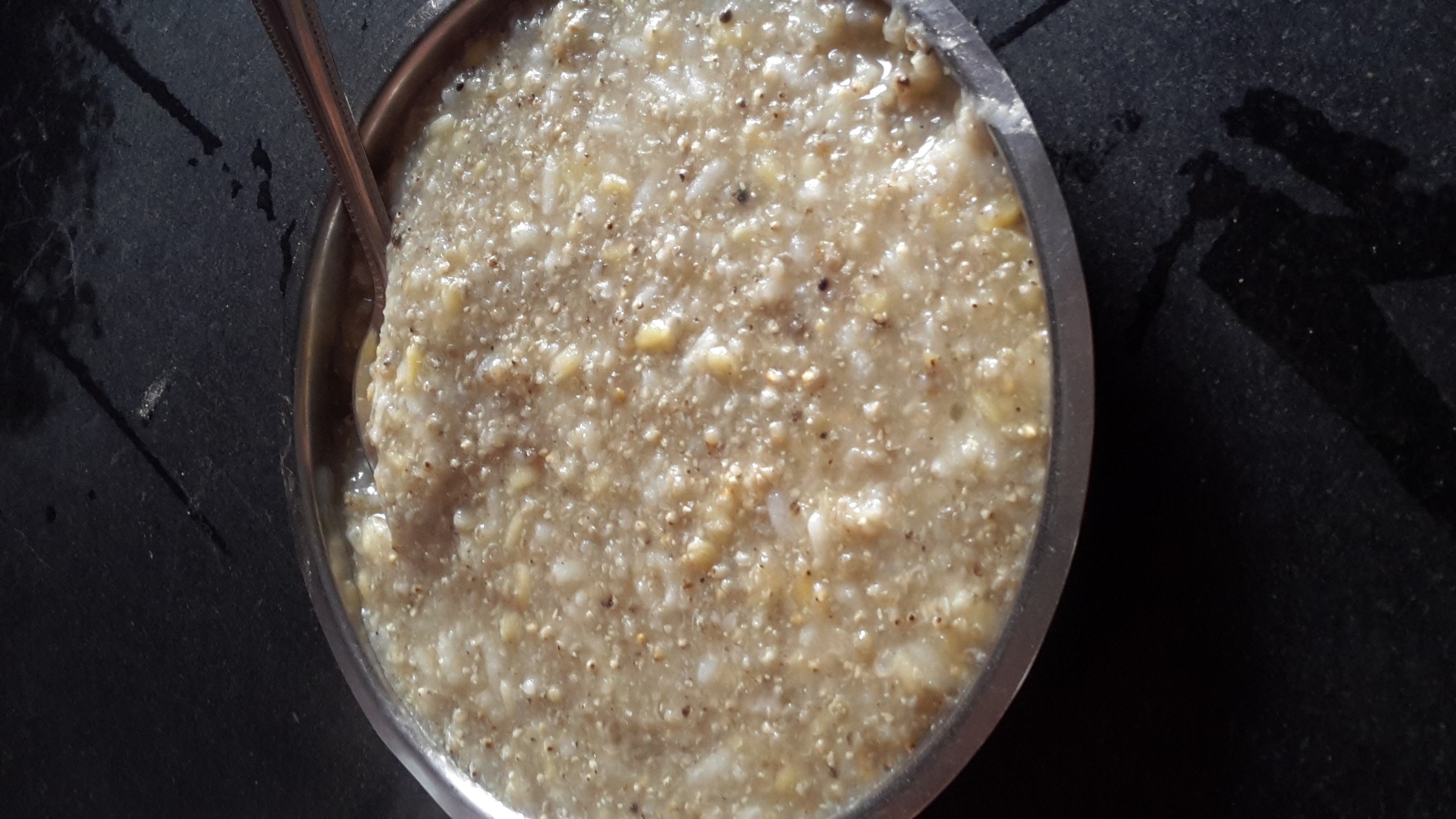 Note
You can also make with bajra daliya. Soak bajra for 6-8hrs drain the water, grind soaked bajra coarsely in a mixer. Bajra daliya is ready.