SUPER-HERORES 🤠
Sometime back I had posted a poll about Antioxidants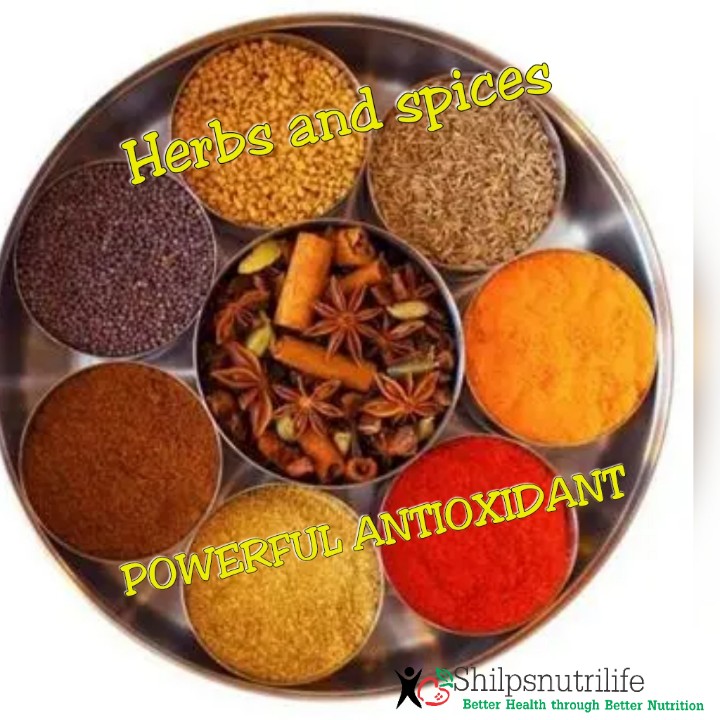 A MORE POWERFUL ANTIOXIDANT THAN FRUITS🍎🍐 AND VEGGIES🍆🥕
We all know about the benefits of antioxidants, the super-heroes that are constantly battling free radicals in our body….
And of course we can load up on them by eating plenty of dark colored fruits and veggies🍓🥦🍅🍏….right!!!!
But there are these "weird" super sources of antioxidants that until recently have been flying under the radar.
What are these "weird" sources?
Herbs and spices 🌶🌿🍀🌱
Because they're derived from plants, they share many of the same benefits……but, because they're dried, they are a concentrated source of powerful antioxidants.
For example – 1 tsp of cinnamon has a higher ORAC score, which is a measure of a foods antioxidant status, than blueberries, cranberries, and raspberries.
So Go ahead and stock up ur herbs and spices box