Fresh Pigeon pea sabzi (Tuvar Dana) Opos method
Pigeon pea is known as Tuvar Dal (split seed without seed coat) or Arhar ki daal in India.
In terms of medicinal benefits, pigeon peas can thank their diverse blend of protein, minerals, vitamin, organic compounds, dietary fiber, antioxidants and other unique components, all of which impact human health in different ways.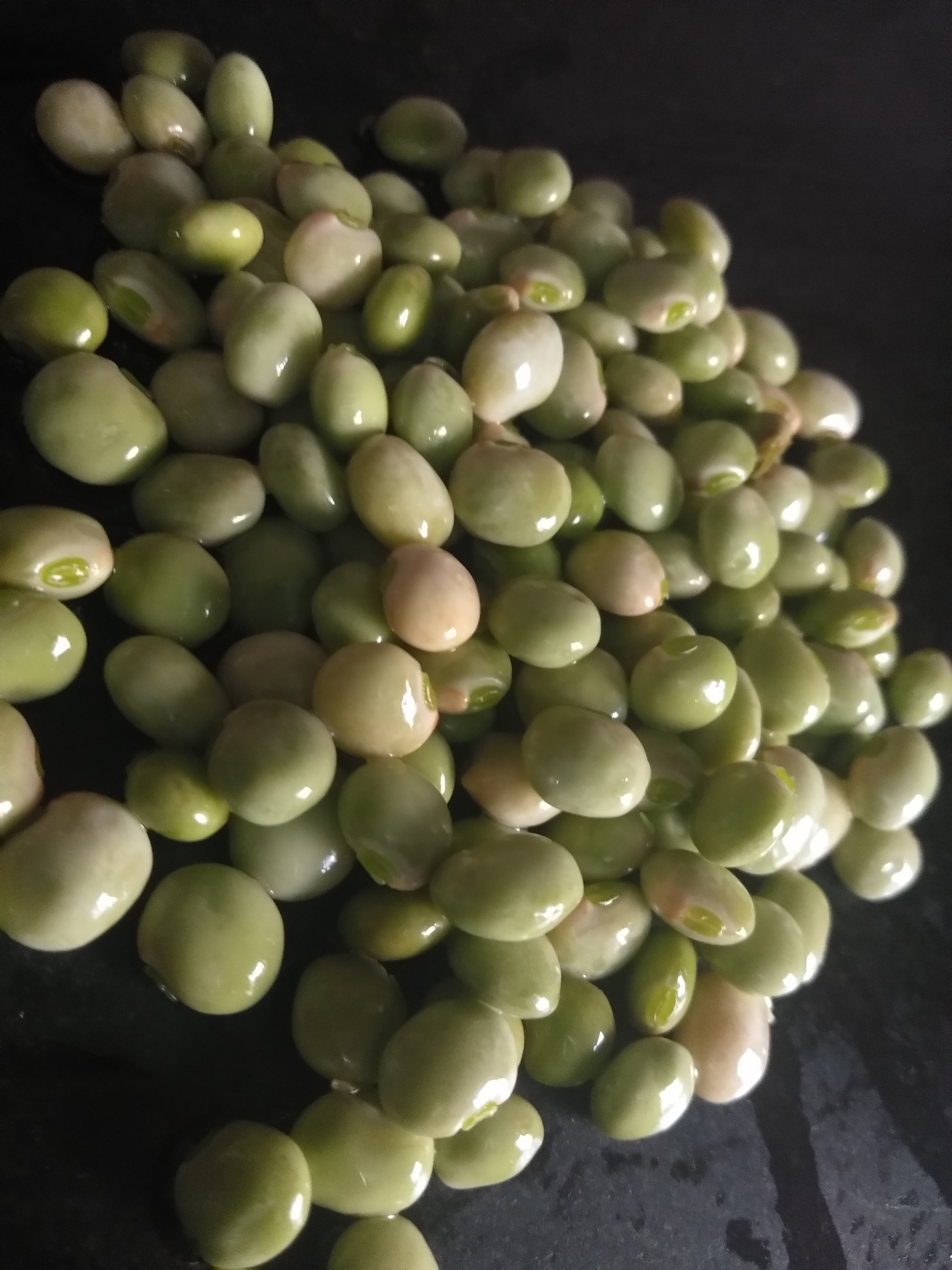 The plant grows easily, even in harsh conditions, dries quickly and can be stored for extended periods of time, which makes them even more desirable in certain arid regions.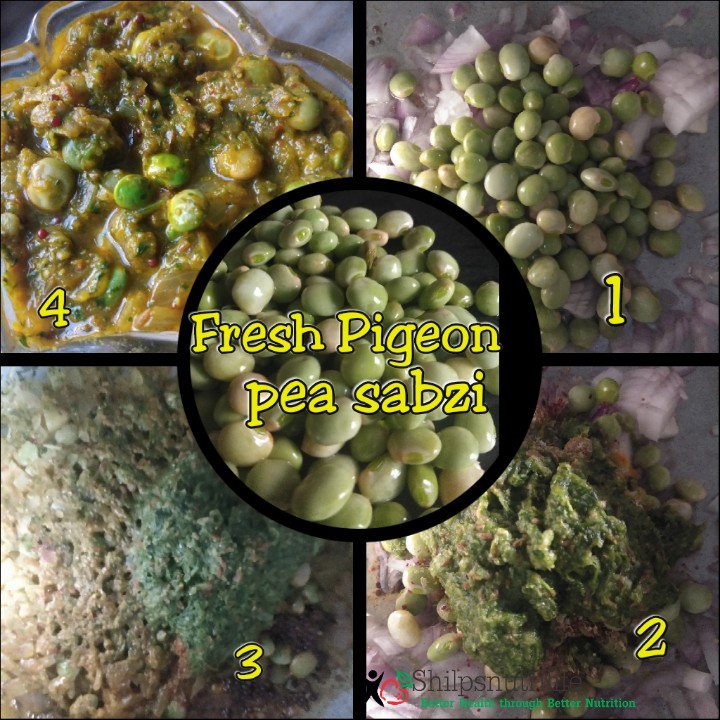 First, coarsely grind cumin, garlic, green chillies and coriander leaves in a mixer. Add a tablespoon of water if required.Take a pressure cooker and layer it in the following way
Layer 1
Add 1tbsp ghee and 1/4th cup water
Layer 2
Spread chopped onion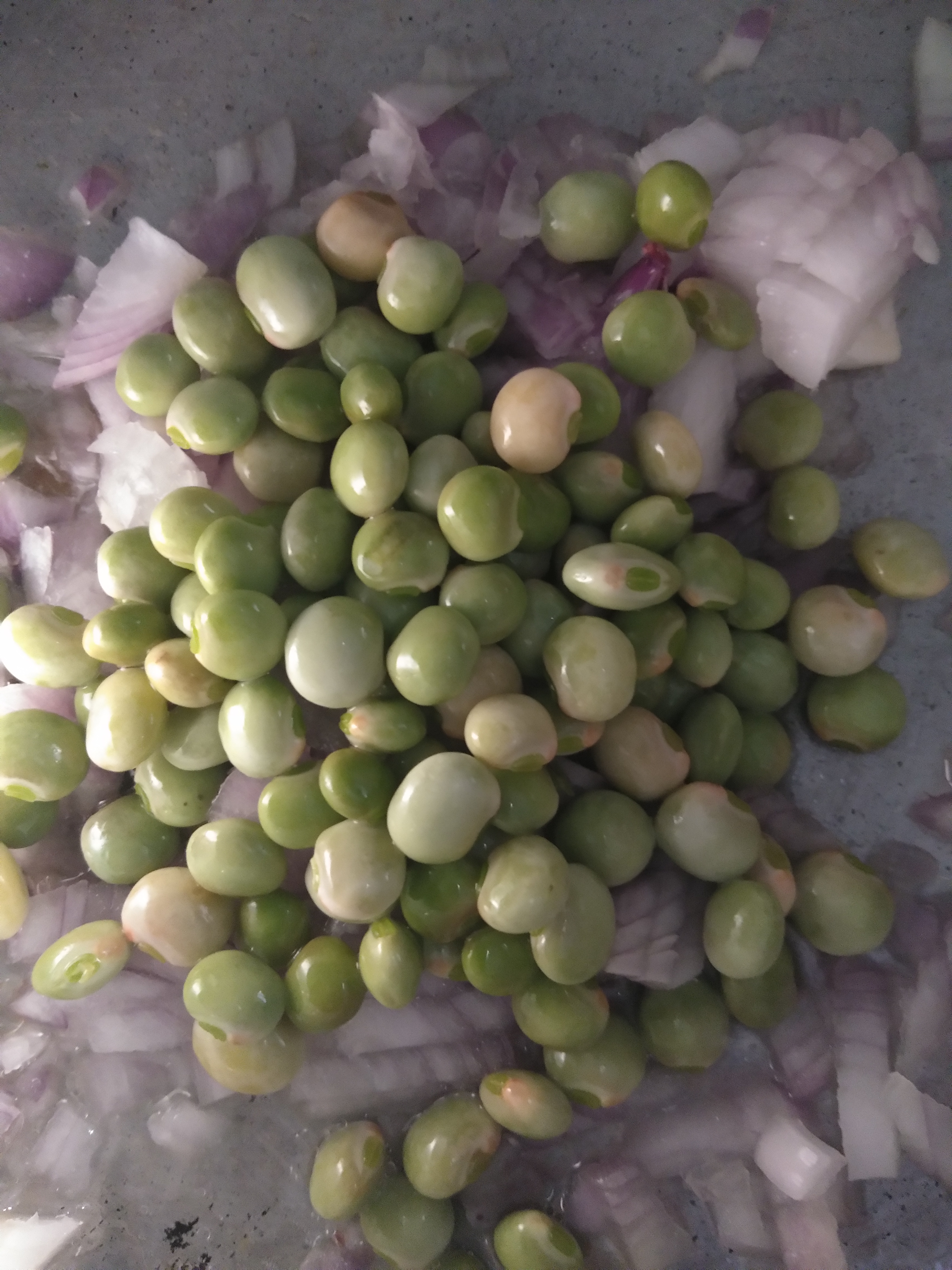 Layer 3
Spread a layer of pigeon pea
Layer 4
Add the grounded paste and half tsp salt, turmeric powder, garam masala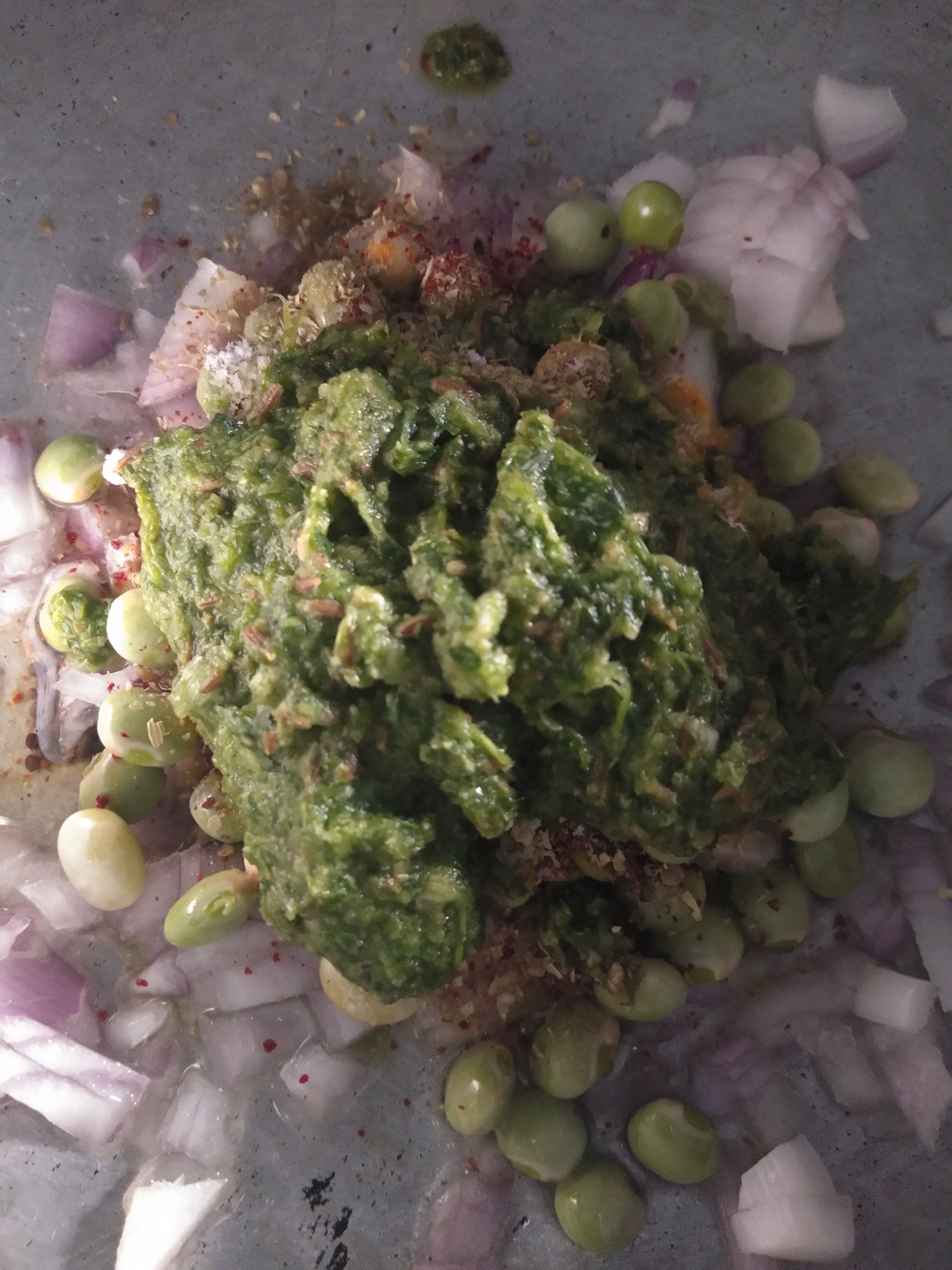 Cover and cook on high flame for 3whistles, release the pressure, the beans are tender. Add the little jaggery, groundnut powder, mix well.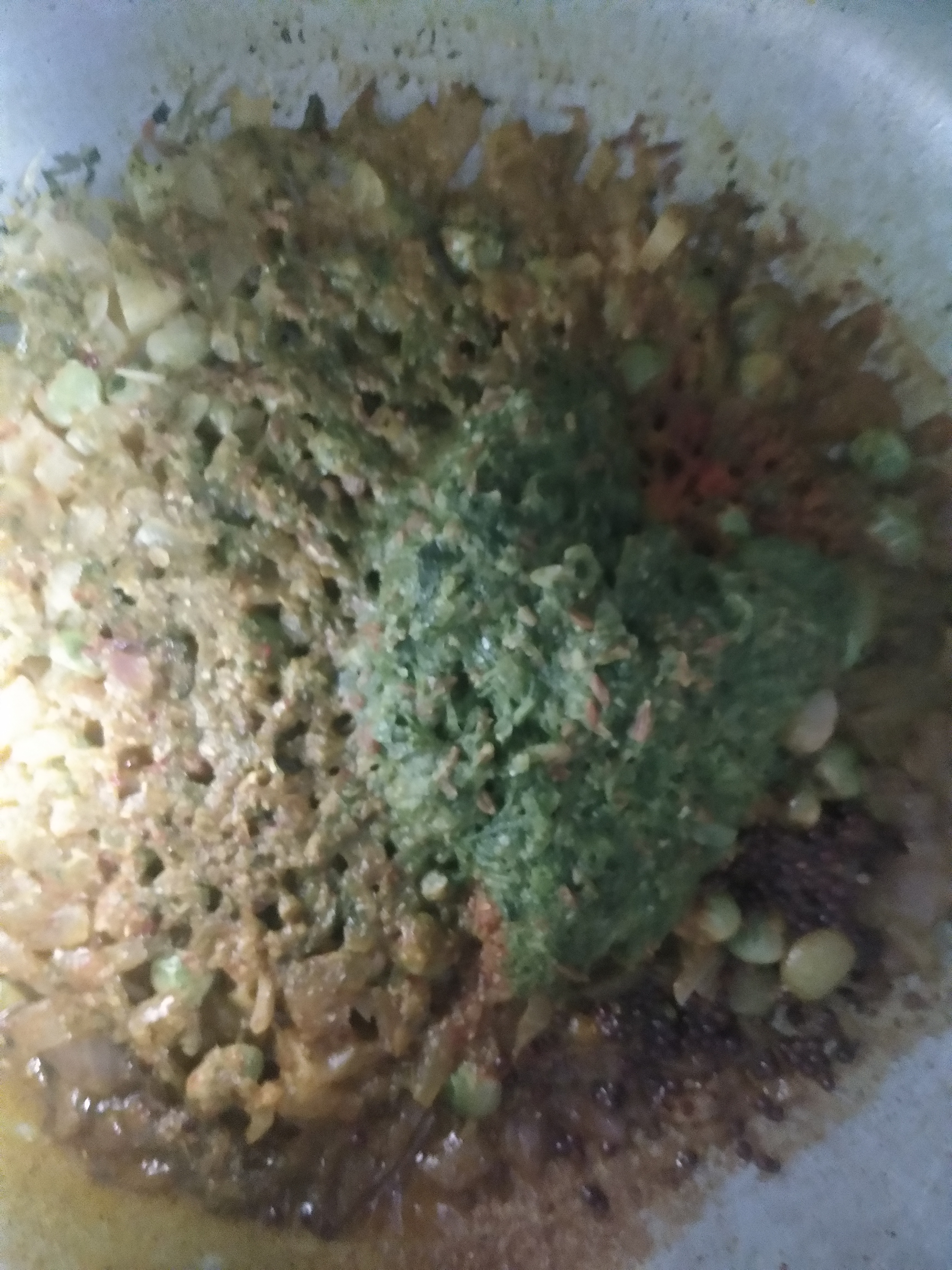 Serve hot garnished with fresh corriander leaves.