Tuvar Dana kachori (roasted)
This is one of the favourites of everyone… I have a roasted version instead of frying.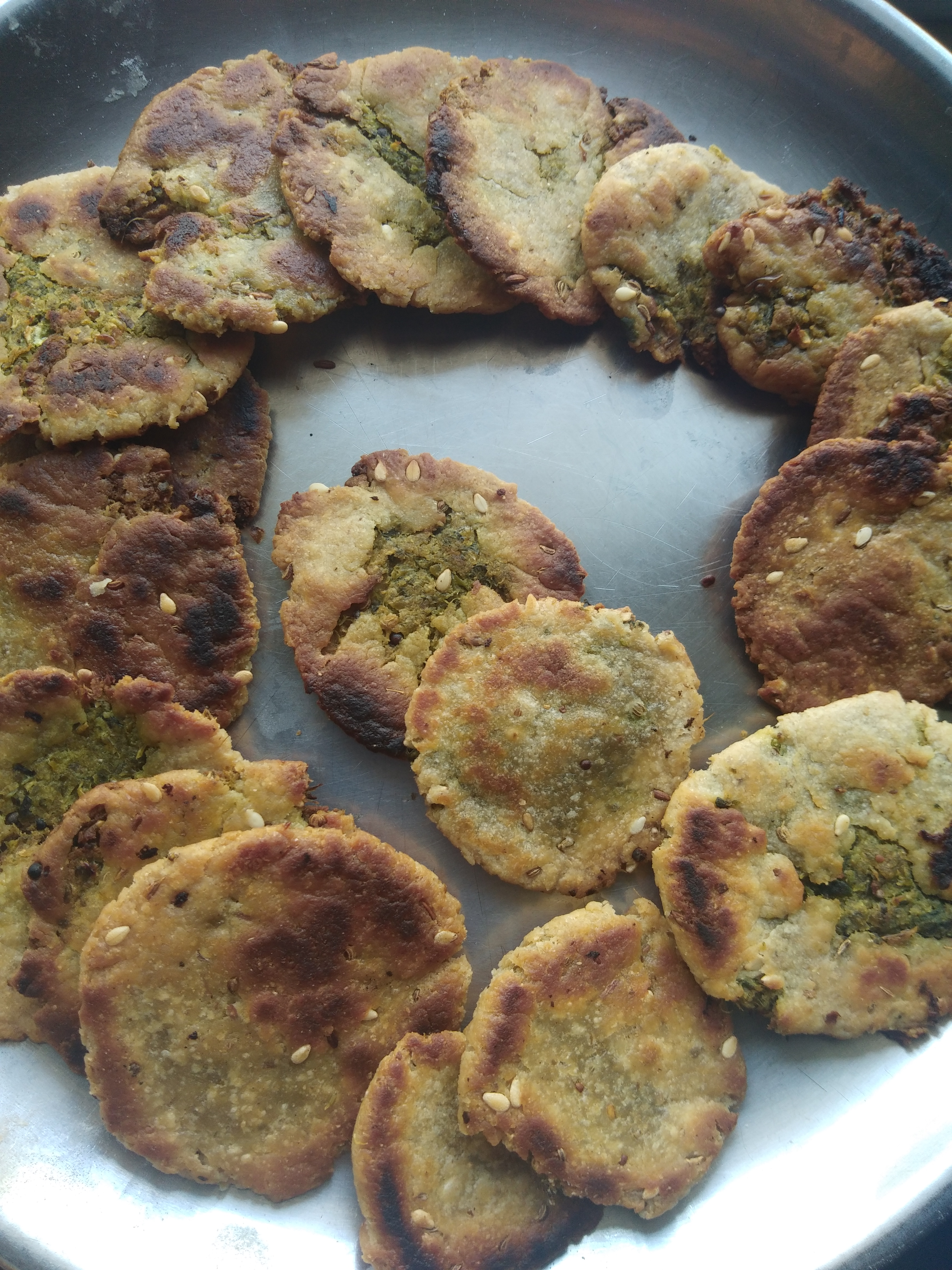 Also known as lilva or fresh pigeon peas,these are rich minerals, vitamin, organic compounds,dietary fiber and antioxidants.
Ingredients
For The Kachori
1 cup whole wheat flour
2 tbsp melted oil
1/4th tsp til seeds
1/4th tsp ajwain
salt to taste

For The Stuffing
1 cup fresh toovar
8-10 curry leaves
1 tsp oil
1/4 tsp asafoetida (hing)
a pinch of turmeric powder (haldi)
1 tsp green chilli ginger paste
1/4 cup  coriander (dhania)
8-10 strands of green garlic
1tbsp channaflour
1 tbsp lemon juice
1/2 tbsp sugar
salt to taste
oil for deep-frying
Method
Combine all the ingredients for kachori in a deep bowl, mix well and rub in between your palms to form a breadcrumbs like mixture. knead into a semisoft dough and keep it covered.
For stuffing
Combine fresh tuvar, curry leaves, green garlic, corriender, salt in a blender and blend coarsely.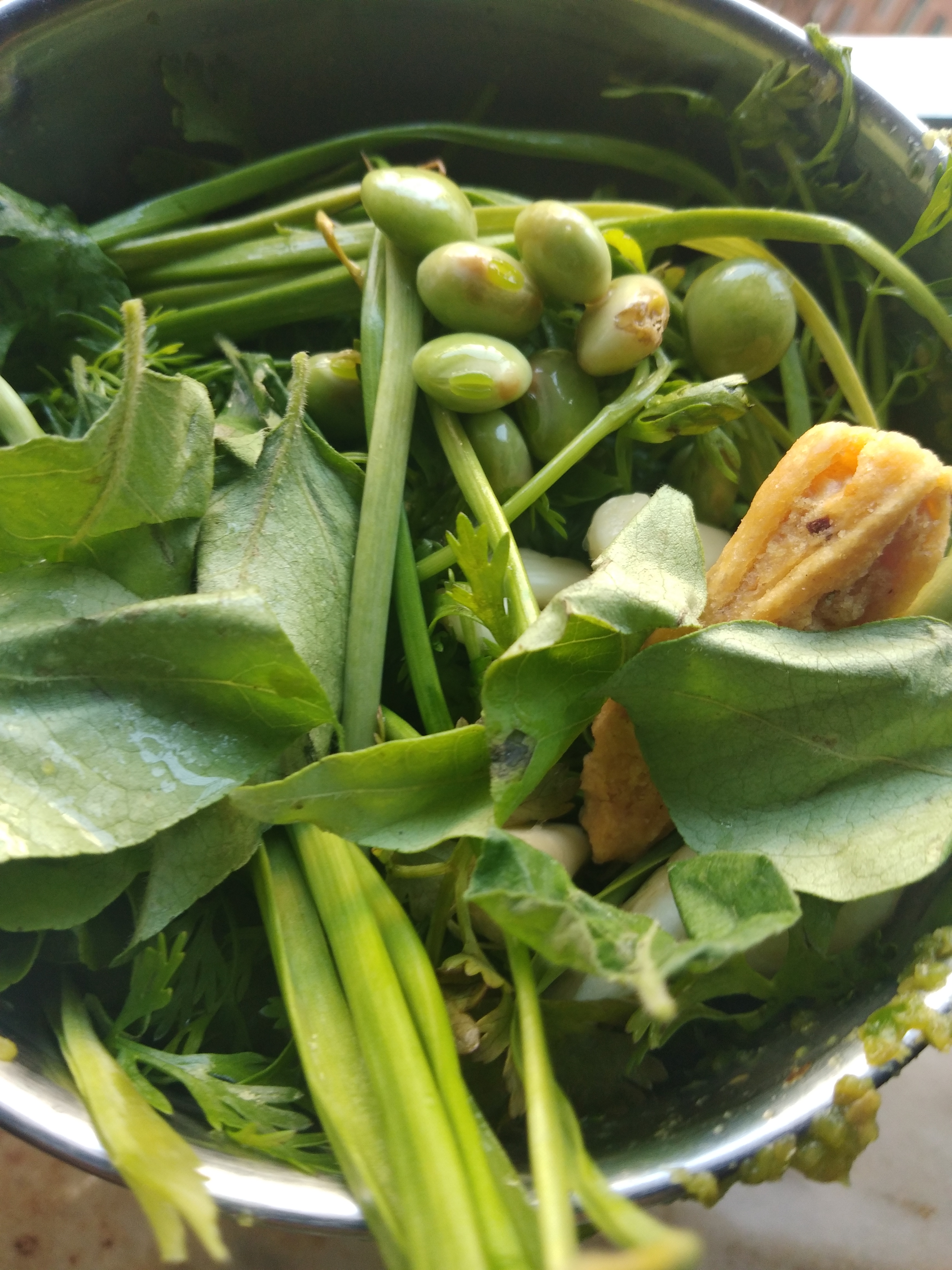 Heat oil in a pan, add the asafoetida, turmeric powder, ginger and green chilli paste and sauté on a medium flame for 30 seconds.Add the coarsely blended toovar paste mixture, mix well and cook on a medium flame for 5 to 7 minutes, while stirring occasionally.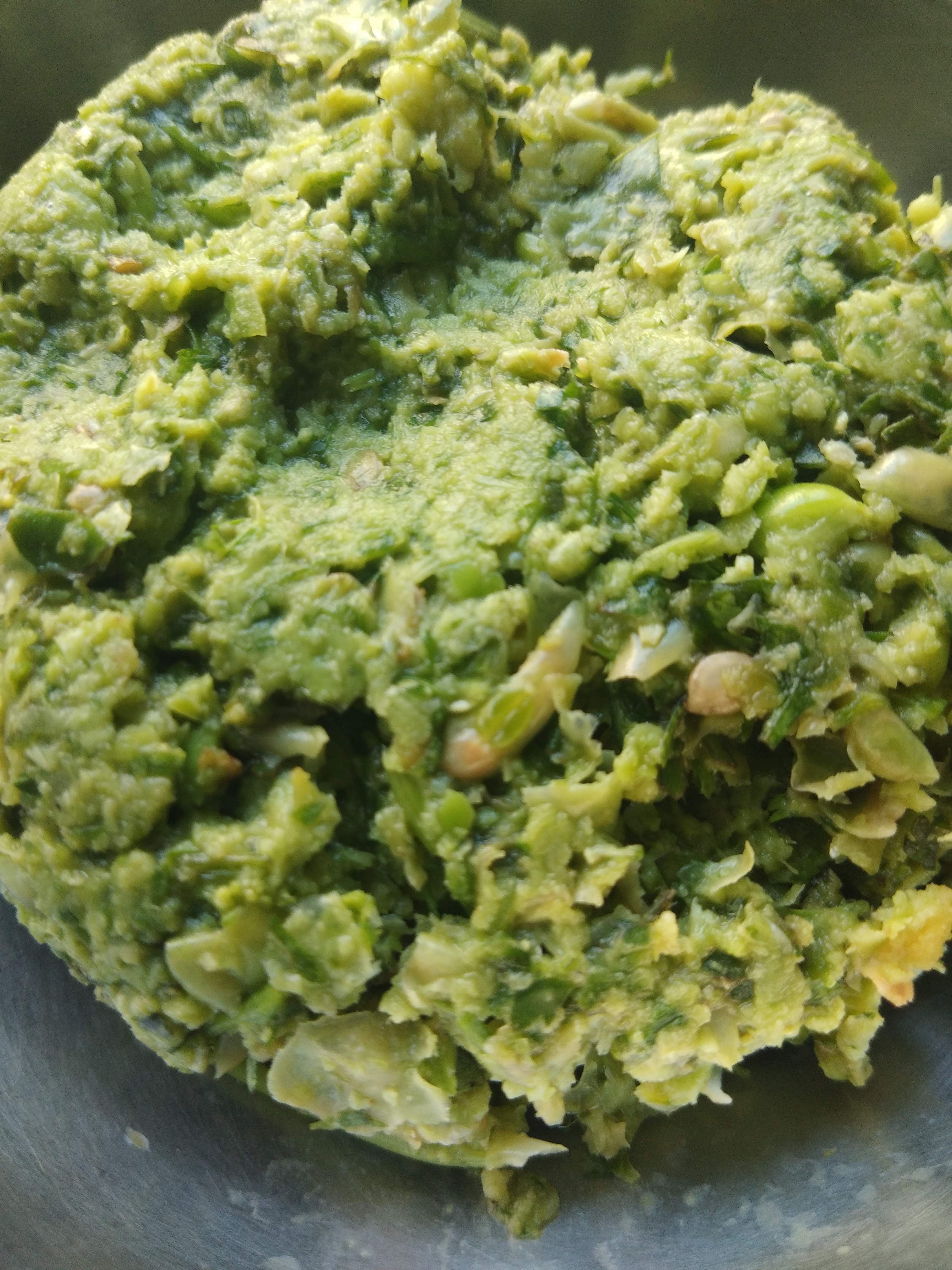 Add channaflour and continue stirring.Add the lemon juice, sugar and salt, mix well and cook on a medium flame for 1 minute, while stirring occasionally. Keep aside to cool slightly.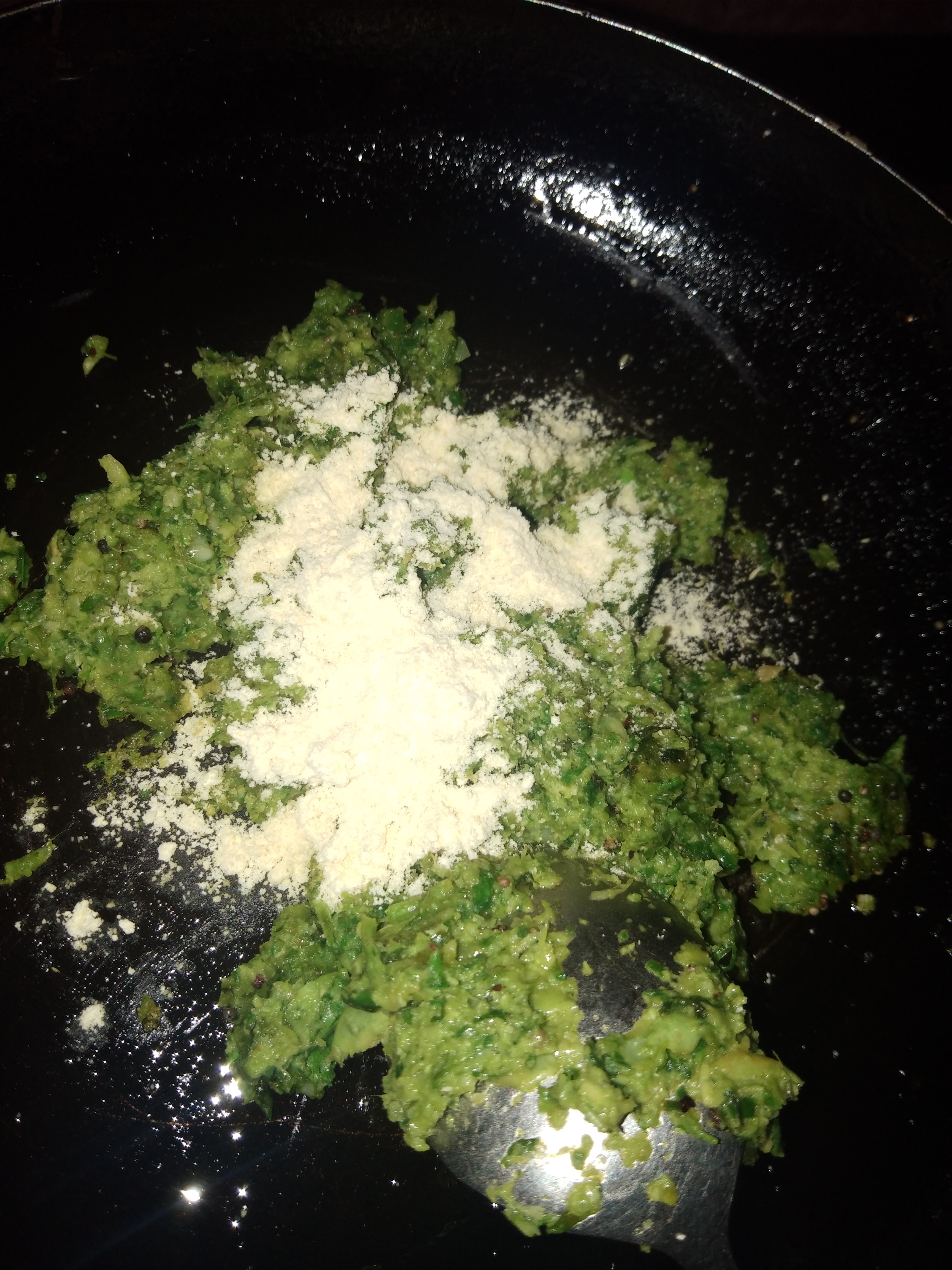 For Kachori
Roll out a portion of the dough into a 75 mm. (2″) diameter circle without using any flour for rolling.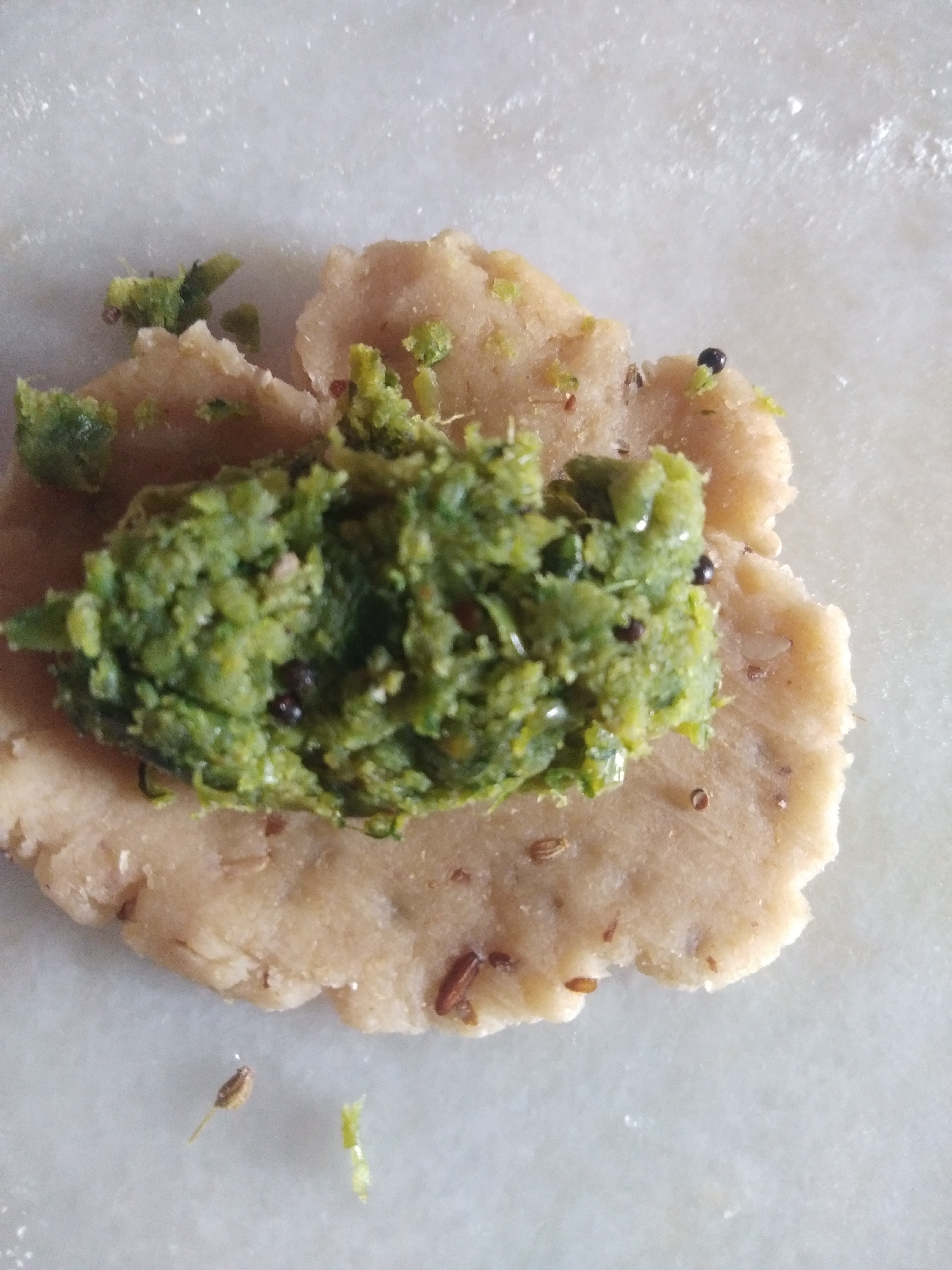 Place one portion of the stuffing in the centre. 
Bring together all the sides, seal it tightly , pinching in the center. 
Repeat with rest of the dough.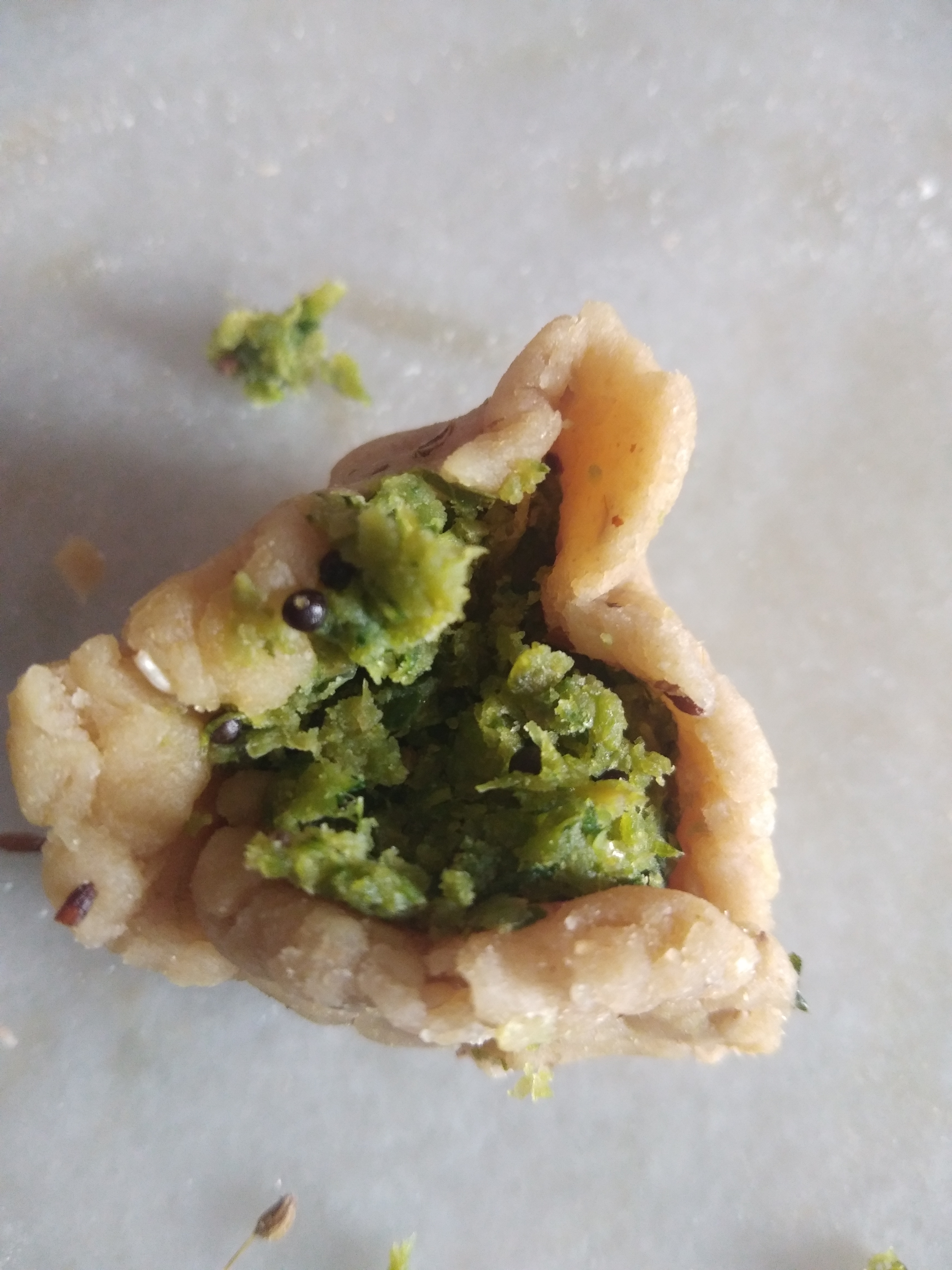 Grease non-stick pan with little oil on a medium flame and roast the kachori on either side with little oil, turning them in between till they turn golden brown in colour from all the sides.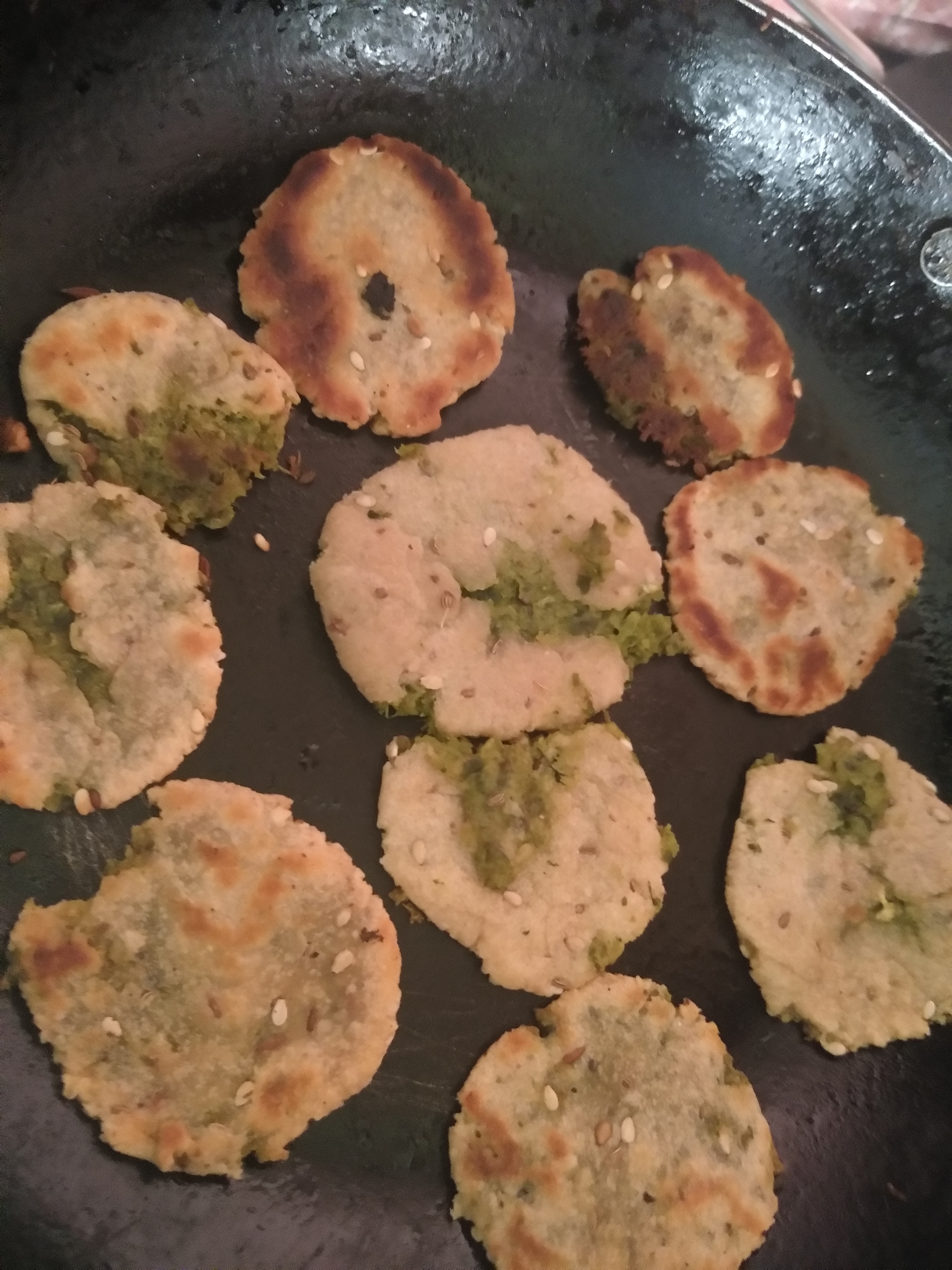 Serve immediately with green chutney.