On March 14th this year, all are invited to celebrate World Kidney Day by starting their day with a glass of water.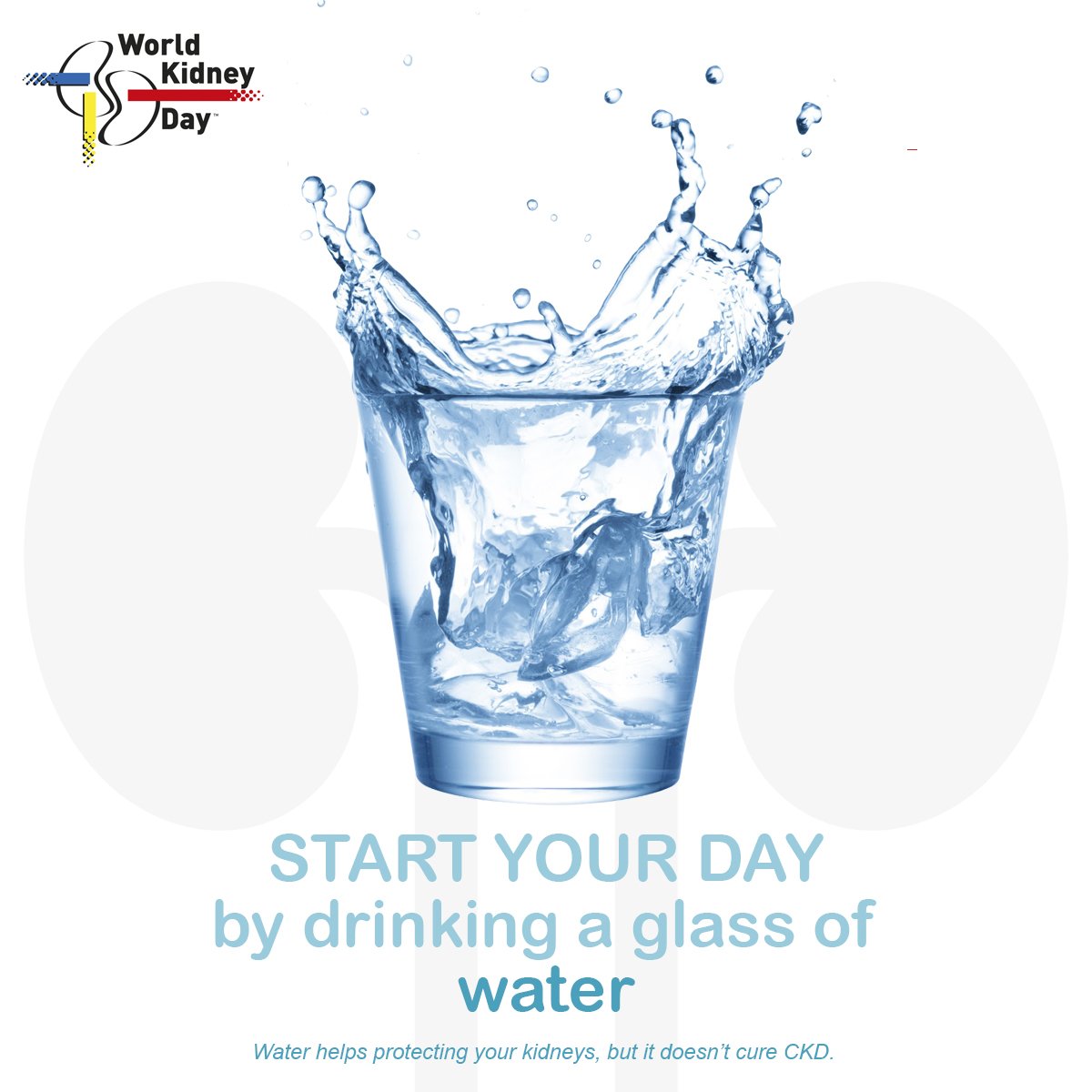 Why a glass of water?
💧Because kidneys don't function without water. Drinking water can help keep kidneys healthy, although it will not cure kidney disease. The glass of water is a conversation starter to talk about how to prevent kidney disease.
💧Water helps in cleansing of the colon, which in turn increases the efficiency of the intestine to absorb nutrients.
💧It also helps in flushing out toxins from your body.
#Worldkidneyday #salt #WASH #Shilpsnutrilife #water #digestion