Maha Shivratri and health benefits of bael leaves
Maha Shivratri, as the name suggests, is in the honour of Lord Shiva, the third lord of the Trinity (Bramha– the creator, Vishnu–the preserver and Shiva – the destroyer).Shiva is always worshipped with bael leaves, and it is said that this tree is much loved by him. It is to be found in all Shiva temples throughout India.Lets have a look at its benefits on this occassion.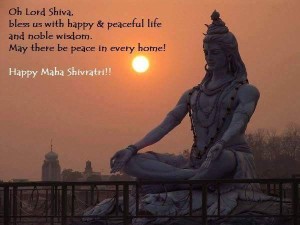 Bael, also known as the "Wood Apple", is a species native to India. The bael tree is considered to be sacred to the Hindus.The Bilva tree grows in almost all parts of India, irrespective of the nature of the soil, and is bitter, astringent and dry by nature. Tall and austere, with a stern aspect, gnarled trunk and sharp thorns, the Bilva is undoubtedly Lord Shiva's tree.
The English name for Bilva is Bael, also called 'stone apple' as its rather large fruit is like pale yellow suns when ripe. The Hindi appellation is Bel or Bael Sripal. In Sanskrit it is also called Bilva or Sriphal. The botanical name for this tree is Aegle Marmelops, and it belongs to the Rutaceae family. In the Atharva Veda it is described as being so sacred that its wood may not be burned for fuel.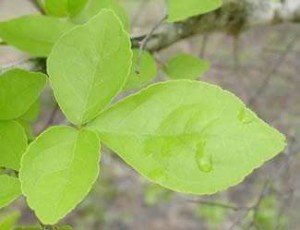 Health Benefits:
-The consumption of Bilva leaves alleviates diseases caused by excess vata and kapha (mucus).
-They are also useful in diabetes mellitus. For this a few leaves should be chewed daily and their fresh juice drunk.
-They are diaphoretic (producing more perspiration), thus reducing temperature and lowering fevers, and an aphrodisiac.
-A decoction of leaves is a favourite remedy for ailments that often occur during seasonal changes, such as fever, flu and fatigue.
-According to Swami Sivananda, "The fresh juice of the leaves is given with the addition of black pepper in cases of jaundice, and when diluted with water or honey, this is highly praised remedy in catarrh and feverishness."
-Bael is beneficial in the digestive system and it is also a mild laxative.Bael has a high tannin content which makes it an effective cure for dysentery and cholera.
-The fruit, roots and leaves have antibiotic activity.
-Bael root, leaves and bark are used in treating snakebite.
-An infusion from bael leaves is an effective remedy for peptic ulcer.
Nutrient Content per 100 g of Edible Portion:
Vitamin A: 55 mg
Vitamin C: 8-60 mg
Thiamine: 0.13 mg
Riboflavin: 1.19 mg
Niacin: 1.1 mg
Protein: 1.8-2.62 g
Fat: 0.2-0.39 g
Carbohydrates: 28.11-31.8 g
Water: 54.96-61.5 g
Source:-http://www.healthandbeautypages.com/tag/bael-leaves-benefits/