Nuts and oilseeds to keep you warm in winter
Nuts and oilseeds: Almonds, walnuts, cashewnuts, raisins, apricots, peanuts, black and white sesame seeds and flax seeds are nutrition-packed for cold days. They are rich in heart-healthy fats, fiber, magnesium and vitamin E.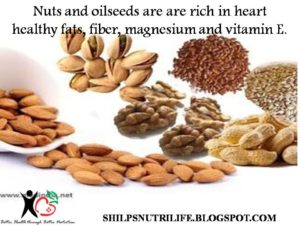 Snack on unsalted nuts and dry fruits, they are nutritionally dense and take longer to digest, keeping your appetite in check. Have them in appropriate quantities (6-8 pieces) and balance the intake with a healthy dose of exercise.
•Especially Til (sesame seeds): Both black and white til have been known to provide heat to the body after digestion. That is exactly why til gajjak, rewari and til laddus are standard winter groceries.
•Similarly pumpkin seeds: Have them with sauteed channa or murmura with a dash of oil. Also, tarbooz seeds go well with tea.