How Much Do OF ANTIOXIDANT DO I NEED
The American Heart Association, for one, does not recommend using antioxidant supplements "until more complete data are in," but instead, suggests "people eat a variety of foods daily from all of the basic food groups."
Moreover, the Food and Nutrition Board of the Institute of Medicine, an advisory group that is part of the National Academy of Sciences, reported that Vitamin C, vitamin E, selenium, and carotenoids like beta-carotene should come from food, not supplements. After examining available data on the beneficial and harmful health effects of antioxidants, the panel concluded that there isn't enough evidence to support using large doses of these nutrients to combat chronic diseases.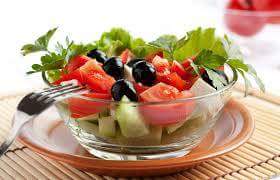 In fact, the group warned that extremely high doses of antioxidants may lead to health problems, including diarrhea, bleeding, and the risk of toxic reactions.
The Bottom Line
Antioxidants are found abundant in beans, grain products, fruits and vegetables. Look for fruits and vegetables. So enjoy eating a variety of foods. It is best to obtain these antioxidants from foods instead of supplements.